Brimanard Bay Bed & Breakfast
Establishment and lodging at 214 Birch Lane, Sundridge, ON P0A 1Z0, Canada. Here you will find detailed information about Brimanard Bay Bed & Breakfast: address, phone, fax, opening hours, customer reviews, photos, directions and more.
Rating
5 /5
Based on 1 reviews
Photos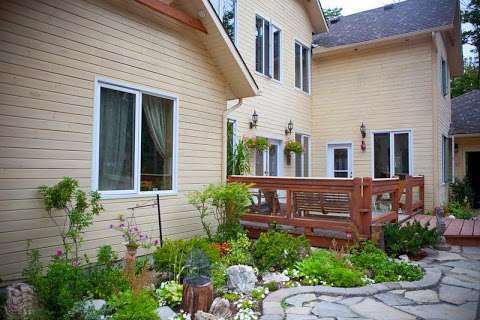 Reviews of Brimanard Bay Bed & Breakfast
Kasper Kicinski Added 2017-10-18

★ ★ ★ ★ ★

This place was a dream come true for myself and my three traveling companions. We showed up late on a Friday after making reservations the night before. It had been raining and I was drenched (I rode my motorcycle). Susan and Vince were very accommodating, even at the late hour at which we arrived (11pm), and we were able to dry off and warm up beside the wood burning fireplace in the comfortable and pleasant lounge area.
I must say that the highlight of our stay was the complimentary breakfast. It was simply amazing, Susan and Vince are masterful cooks and we very much enjoyed Vince's home made maple syrup. The whole place has a relaxed and welcoming feel to it, and I would 100% recommend it to anyone, either for one night or a few weeks. I hope to come back again some time myself!